Patch Planters
Patch Planter
Sale price Price $19.99 Regular price
🌿 FULLY IN STOCK AND SHIPPING NOW 🌿
 
An Awesome Fit for your Urban Garden
The 12"x 6" Single Patch Planter works great indoors as well as outdoors; a Sleek and Modern Addition for your Kitchen, Windowsill, Patio, or Balcony
The Best Self-Watering System to Keep your Garden Fresh and Healthy
The Sub-Irrigation Design Allows just the Right amount of Water to Moisten your Plants and Herbs.
Made with Reliable and High Quality Materials
The Planter Body is made with Fully Recyclable, Durable, and Stain Resistant Tyvek
The Patch Planter takes Less than 5 minutes to Set Up
An Easy Way for Anyone to Start Growing their Own Organic Herbs and Greens
Become the Blue Ribbon Gardener you Always Wanted -Take on a Healthier Lifestyle
Grow almost anything; Arugula, Kale, Spinach, Swiss Chard, Lettuces, Mint, Basil, Cilantro and many more; Your Meals will Become more Nutritious and Better Tasting than Ever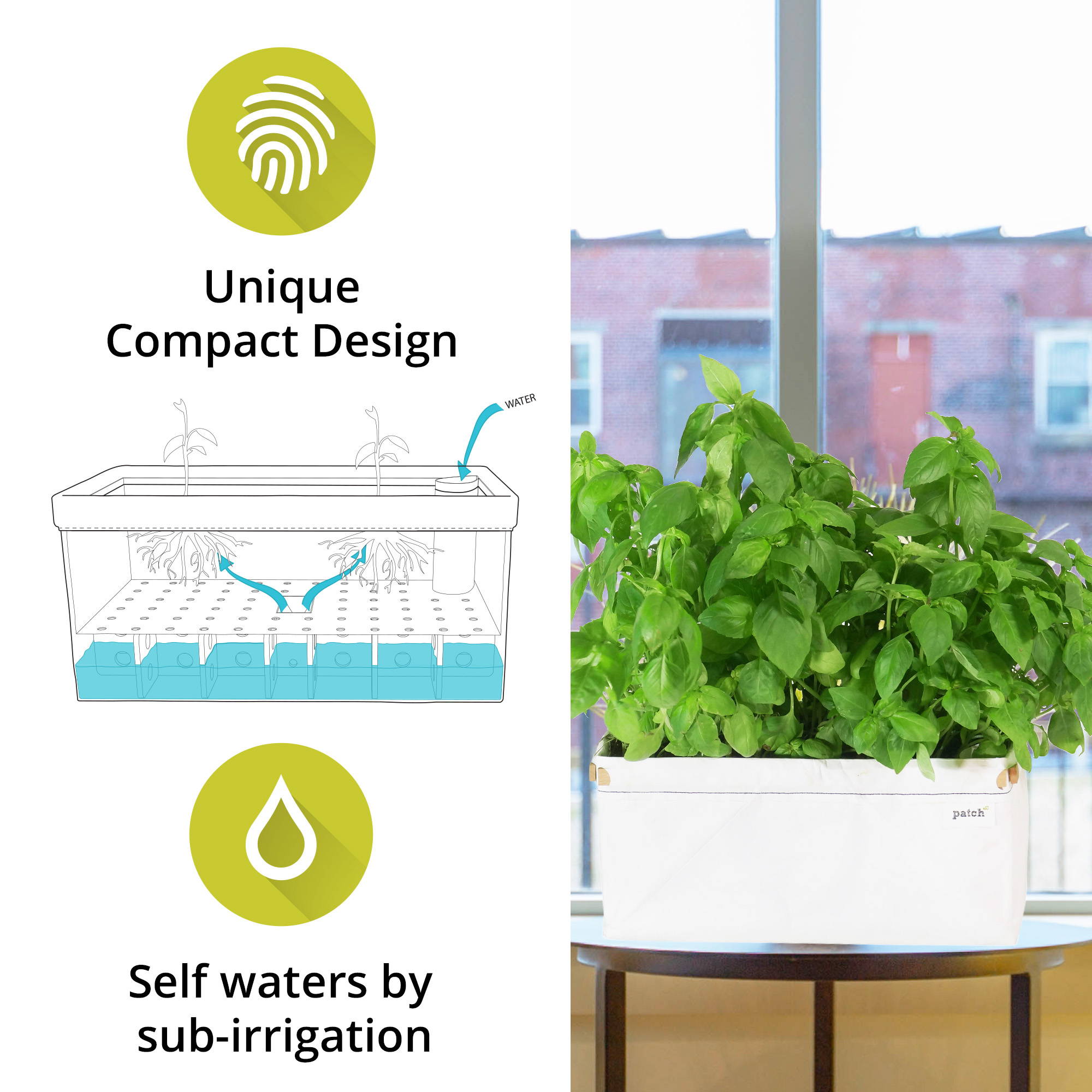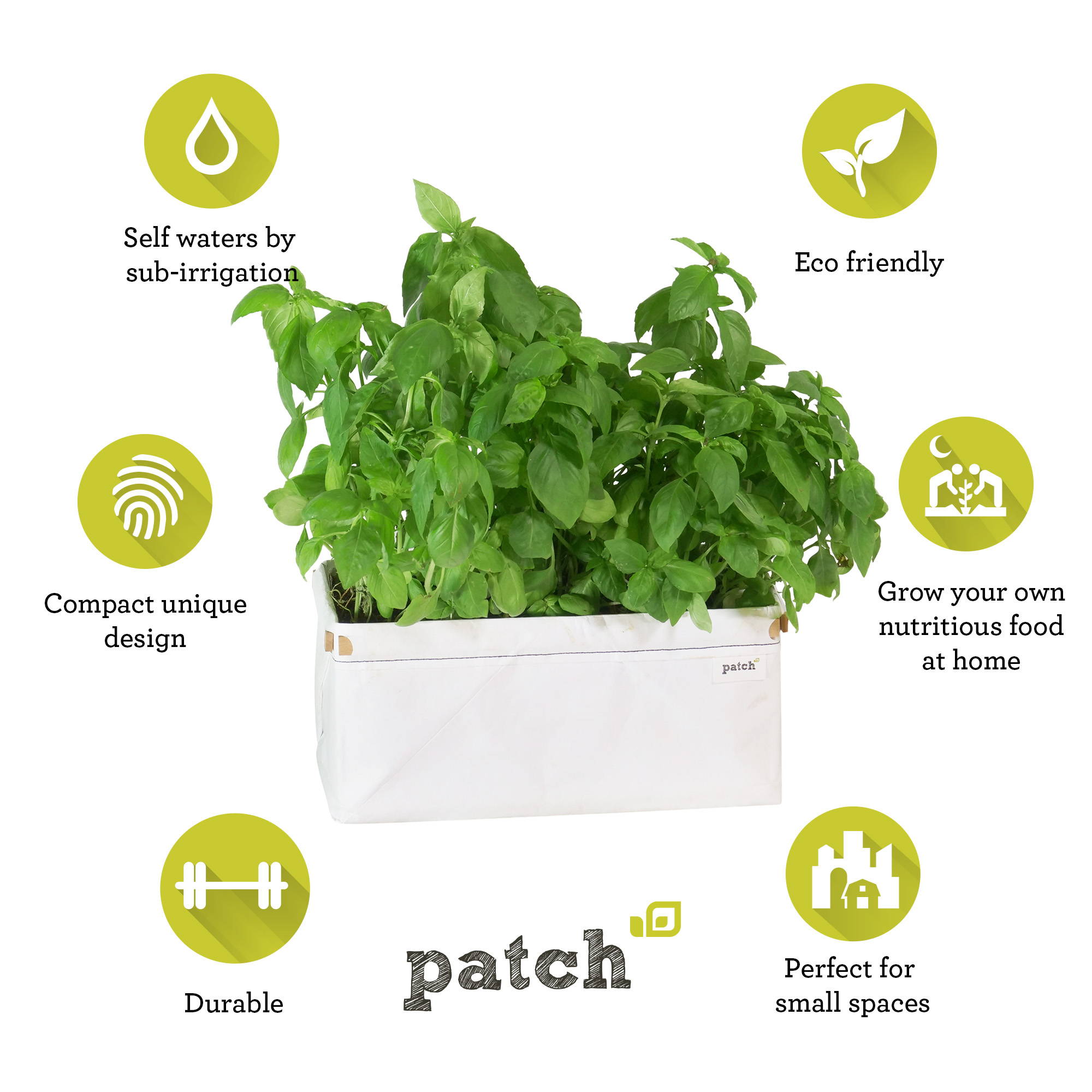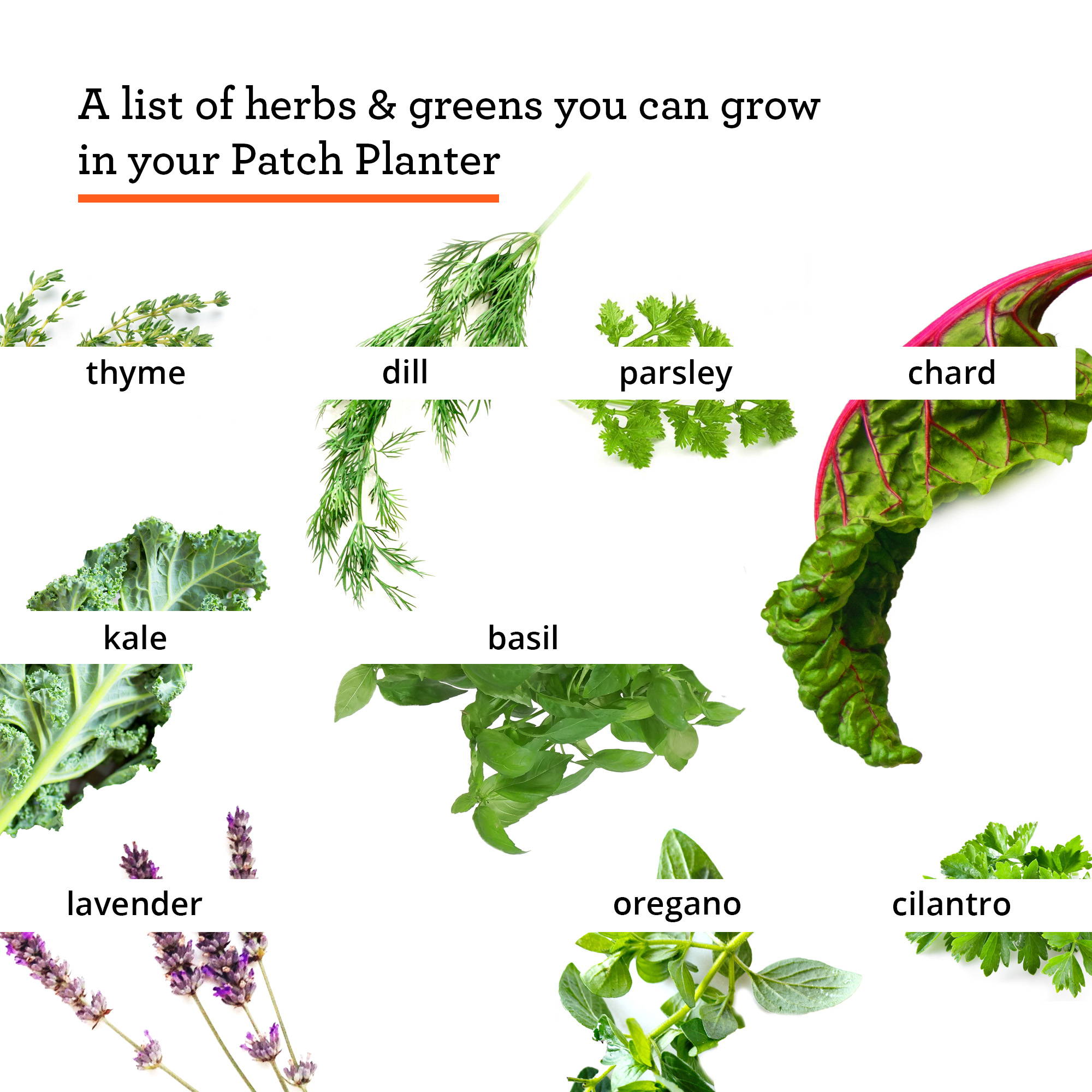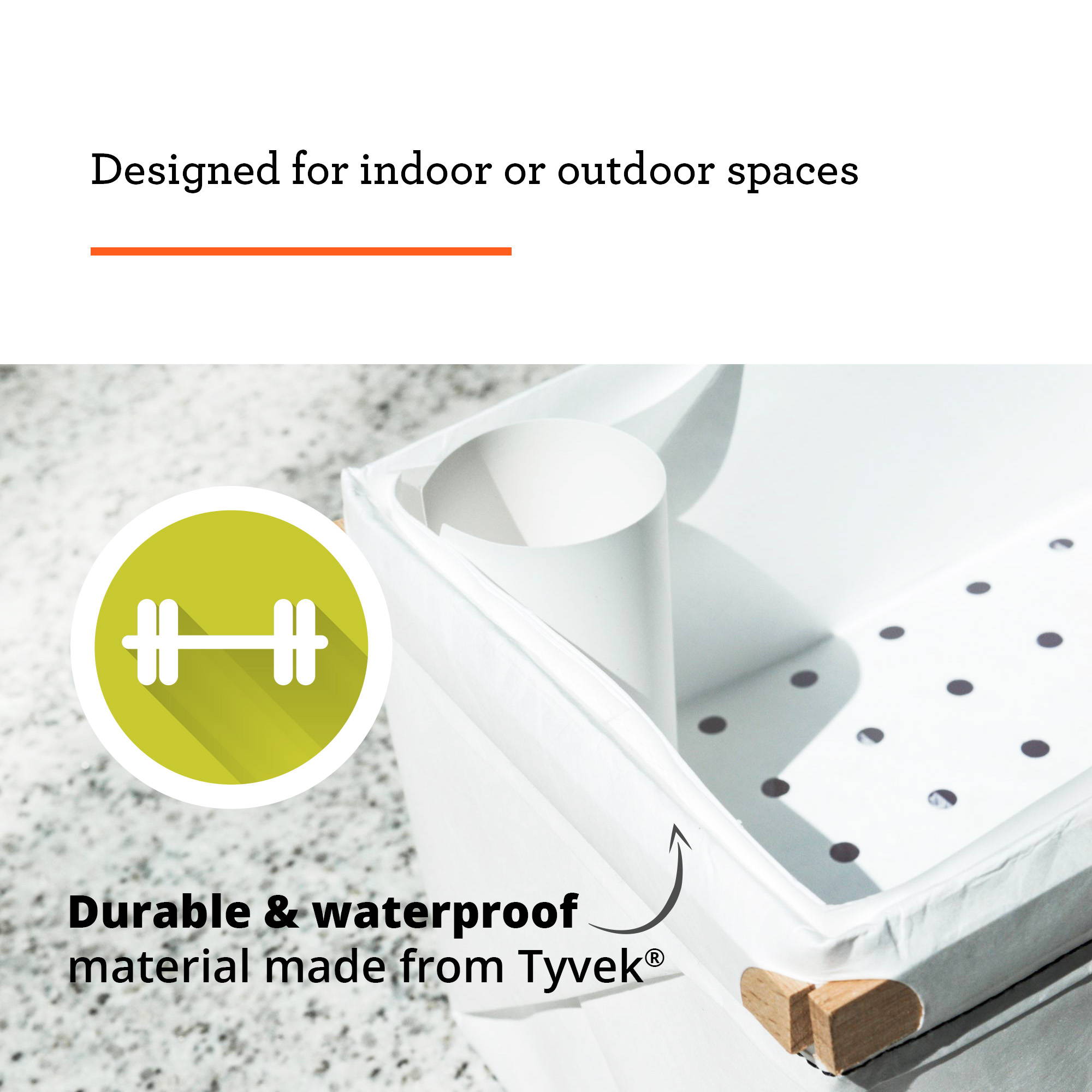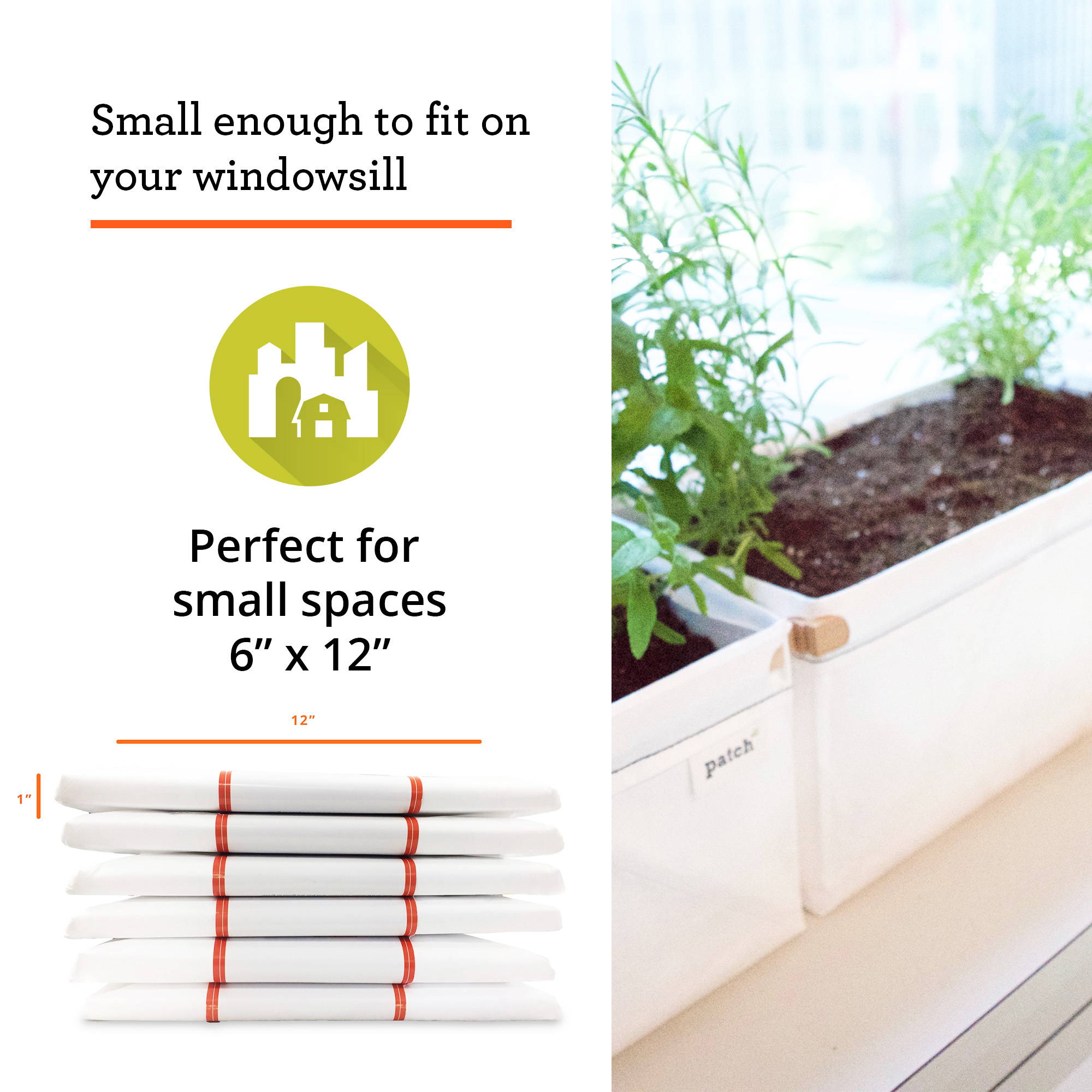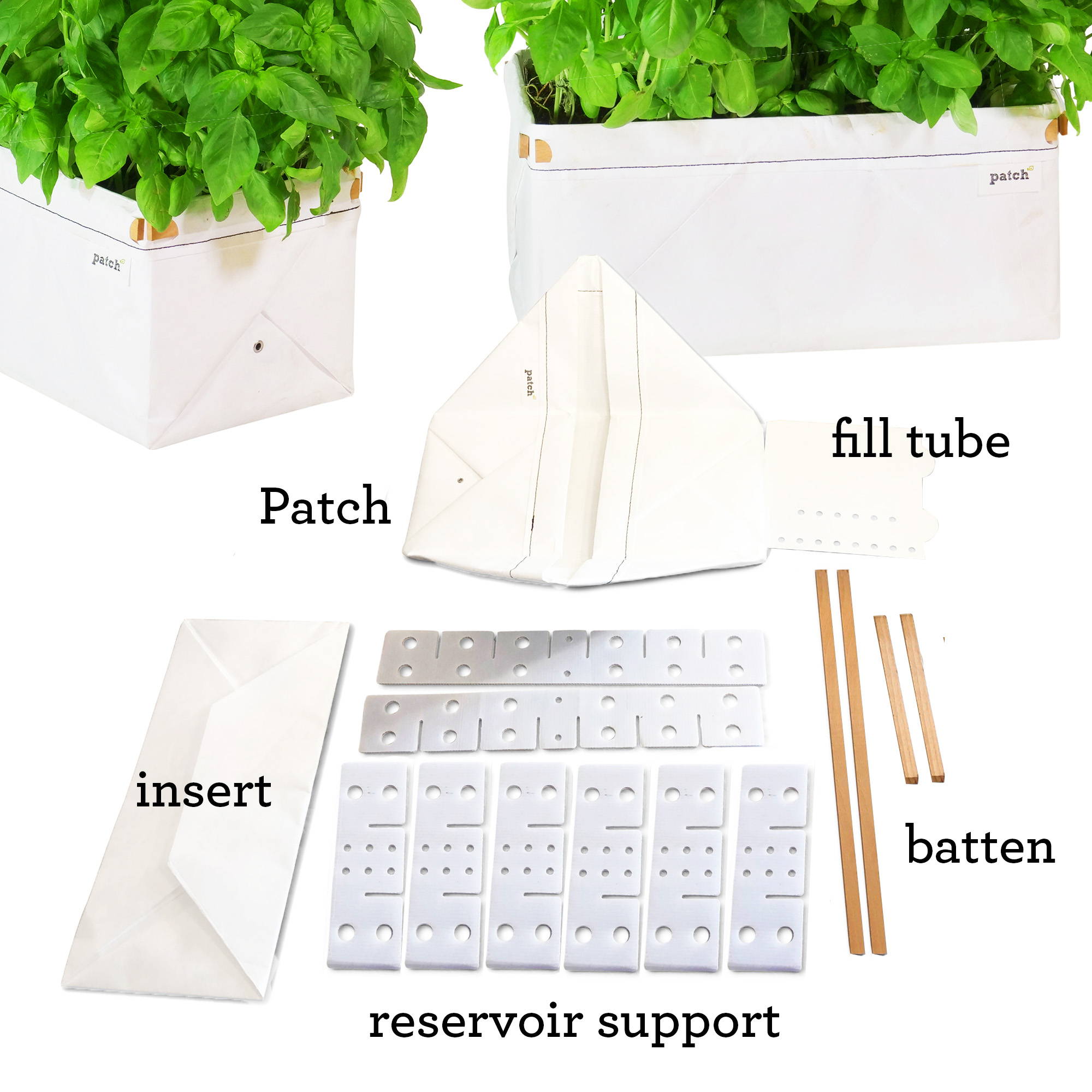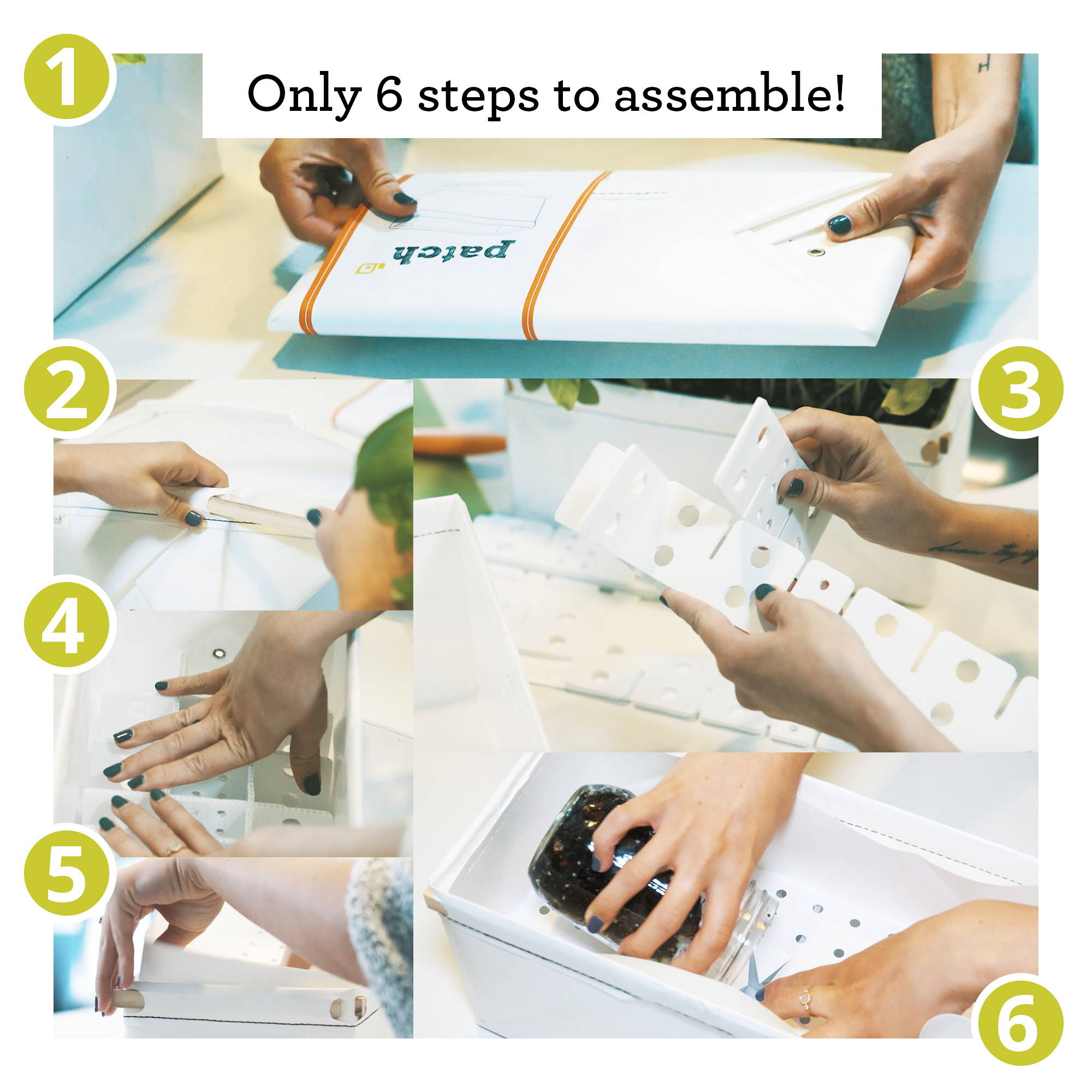 Excellent Product
Very easy to assemble and set up! We grow cat grass in ours, and our cat loves it. :) We did run into a bit of difficulty with delivery—I think the address form had a glitch and because our apartment number was left out, our delivery was later than we expected. Customer service was very attentive though, and we are very happy with our Patch Planter!
I love the the patch planter but...
after three days or so, i noticed that there was a bit of mildew forming one the side of the planter, and it was a bit damp on the shorter sides and bottom, like it wasn't fully waterproof. I've been careful not to overfill my planter, so I'm not sure what is happening. On the other hand, my mint and rosemary are acclimating well to the planter - I just wish I knew why it's a bit damp and smelly!
A Tree Grows in Manhattan
I travel a lot over the summer and have struggled to keep plants alive in my little NYC apt. All I can say is that this planter is amazing. Not only is everything alive, but the melange of plants (I even have a little redwood planted) and herbs I have in there are doing incredibly well. Thanks Patch :) Well done!
Compact, light-weight, and easy set up
Finally had time last weekend to set up this self-watering patch planter. The shipment was delayed and I almost thought its going to be lost in transit. You couldn't believe how happy I was to see the package in the mailbox. Yes it is that compact! It is super light-weight (I can move it anywhere theres light), super easy to set up but it did not come with any growing medium. For a newbie, you would have to make a trip to the nursery for the potting soil and peat moss. I have planted okinawa spinach, longevity spinach and thaibasil. Let's see how they grow!
Looking forward to basil and oregano!!
Purchased the planter after seeing it on CityLine. So far my herbs are growing and I can't wait to use in them various dishes.